Umpire, player, groundskeeper: the IMF's roles in debt crises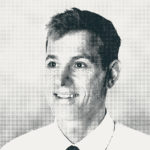 This week's spring meetings at the International Monetary Fund (IMF) HQ have provided a wealth of information. A global economy health check connects finance ministers and central bank governors from the 190 member countries. This convening power is certainly impressive, but the IMF's most important role occurs if a member country is heading into a debt crises.
The IMF as umpire
The IMF provided a huge amount of rapid financial assistance in 2020 and 2021 to help countries deal with the pandemic. The IMF currently has approved programs of financial support with 37 countries at present, worth $178 billion. Although it is unlikely that all the programs will be drawn in full, as some are precautionary by design.
A financial rescue package can be agreed if the IMF deems a country's reform plan acceptable. Money will then typically flow in tranches if conditions and targets are met. An IMF pledge of support can restore confidence in a county's debt, helping a country to safeguard or regain its market access. However, if the IMF deems a country's debts to be unsustainable, their financial support will require a country to begin a tough conversation with creditors. The IMF is thus an umpire. As it can determine–via its debt sustainability analysis–whether a country has to restructure its sovereign debt or not. Such analysis also has influence over the needed magnitude of any debt stock reduction.
The IMF as player
The IMF provides a lot of concession in its financing, but its support is typically in the form of loans. Hence when the IMF is umpiring a crisis, it is often a creditor. Hence it is also a player in a debt crisis. The IMF is currently owed $150 billion, with 78% owed by its top 15 debtors, and 31% owed by its largest debtor Argentina. While these are large sums the IMF has tended to be the most senior creditor to sovereigns.
The IMF needs to get repaid in order to preserve its balance sheet and have the financial clout to support future crises. When the IMF has provided debt relief it has typically had its balance sheet compensated for any debts written off by its member countries. For example, this was the case when lower-income country debt was relieved in the 2000s.
The IMF as groundskeeper
The IMF's actions can also encourage or discourage investment into emerging markets. Its support has the potential to bolster flows of private capital to governments it would not otherwise have ventured by creating a better playing surface. When designing debt work outs for a country, or tools to solve a systemic debt crisis, a careful balance is needed between restoring debt sustainability and ensuring there is access to financing for much needed investment. This groundskeeper role is going to be crucial if the financing gaps for the Sustainable Development Goals (SDGs), decarbonisation, and climate impact mitigation are going to be filled.
Summary
The IMF's plays a powerful role in the global economy. And especially so when countries face debt crises. It actions as an umpire, player, groundskeeper need to be understood and monitored carefully by emerging market investors. 
The value of investments will fluctuate, which will cause prices to fall as well as rise and you may not get back the original amount you invested. Past performance is not a guide to future performance.